Guest Blog by Emma G.
May 07, 2020
April 08, 2020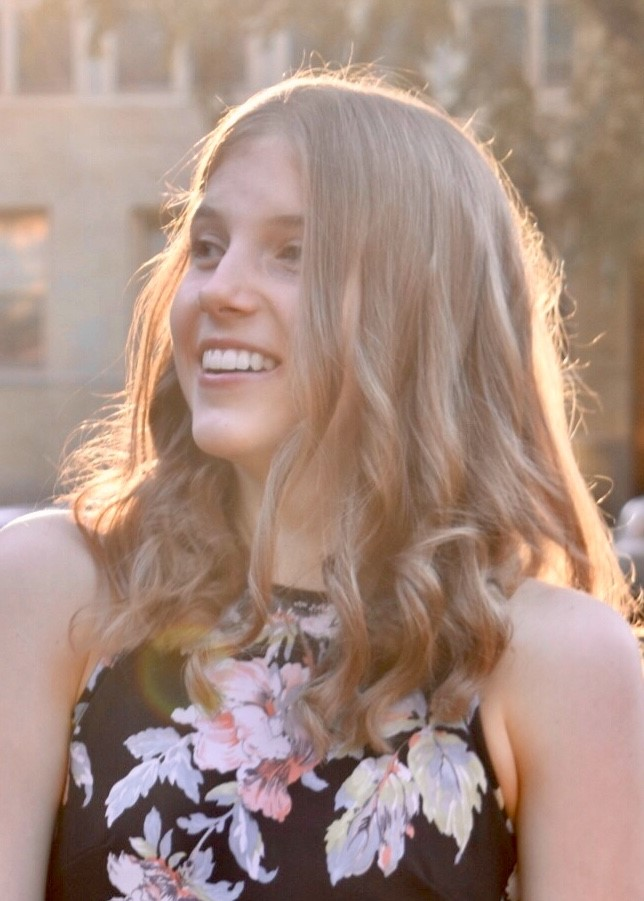 About a month ago, many of us, including myself, weren't thinking about quarantines - we were thinking about spring break, going on trips, playing at sporting events, performing in concerts/musicals and relaxing. But life has a way of changing in an instant.
We were hearing about the coronavirus in other parts of the world during this time. It appeared on the news more, but most people were not worried about it - it was effecting the other side of the world so we were fine! And, what is it? Many didn't even know what it was. We were told to be aware of the virus and cautious about it, to take preventative steps to make sure we protected ourselves. We were told to "wash your hands" and "don't touch your face." It all seemed in order until it wasn't. Soon, our community was a part of the pandemic.
We heard about people in our community that were being hospitalized with the virus. Our state started to take aggressive steps to slow the virus and save lives such as shutting down most workplaces, restaurants and stores. Our schools focused on protecting all of us and made the difficult decision to cancel all events for the rest of the school year. Social distancing, a relatively new idea, became part of our everyday lives. We started to engage with online schooling, which was something we thought would be temporary; necessary to help maintain health and safety for ourselves and others. But none of us could have imagined that this would become the rest of our school year.
When your world shift suddenly, your mind and emotions become more intense. Your worries arise, you feel anger and sadness hit you hard like waves in the ocean and you can't even wrap your mind around this new reality. It is all right to feel this way. In fact, I encourage everyone to express their feelings, whether good or bad. Your whole world has drastically changed in a very short amount of time which is very frustrating. Remember that we are all in this together and we will all go through stages of grief and acceptance.
This quote from Project Happiness, a daily encouragement email, is something I found encouraging: "It's okay to be happy and it's okay to be sad. Just remember that neither last forever."
It's important that you don't give up on everything as well. There are still a lot things that you can enjoy now and for the rest of the year. Though we might not be able to go on spontaneous vacations or meet up with friends, we still have a lot of fun options available. We can go outside and enjoy nature. I encourage everyone to take advantage of the marvelous weather, nature can give you a lot of peace and serenity, which is needed during this crazy time. I've been running in my neighborhood, walking my dogs, playing outdoor games with my family and just chilling in the sun.
Connect with your friends and family - you shouldn't isolate yourself in these stressful, overwhelming times. We can still have meaningful conversations together. I've been FaceTiming with friends, family and groups that I'm involved with. It is definitely not the same as being together in person, but it is nice to connect.
Take up some new/old passions that you probably won't have as much time for when things start going back to normal. I've been able to journal and do art more often. You can also go online shopping, binge a show, watch a movie, play games, serve others, and so much more. We have quite a bit of activities to entertain us. Don't get me wrong, this situation is still very inconvenient and disappointing, but we should try to make the best out of it.
Other things we can do to stay in a good frame of mind is to be thankful and help others. We can thank all the people in the medical field who are risking their lives to save us by donating money or blood to the hospitals or sending them encouraging cards or letters. Some people are even playing instruments while marching around their neighborhood to show their appreciation.
We can thank the teachers who are doing a wonderful job connecting with their students. Email them, take advantage of the opportunities to video chat or get help from them and be patient with them while they figure out how to make online schooling the most convenient for all us students.
We can thank the parents who are helping their children and giving them extra care. We can cook for our parents, do chores around the house to help and simply spend quality time with them.
We can send our support to all the high school seniors as well, who will not be able to dance the night away at prom, compete in their final sports season or receive their awards and diplomas in person with their peers. Give them encouragement, whether it be through writing, message, video or anything else we can think of to uplift them. These are tough circumstances.
Remember, this is happening all over the world to everyone, so we are not alone and we could all use some support. I encourage us all to try to have fun during this time, show your love and care to those around you and do what you can to help others.