Summer Info Session with Janelle Joers
June 07, 2022
How do you inspire an entire school to spend a day giving back? Teacher Janelle Joers shares her journey!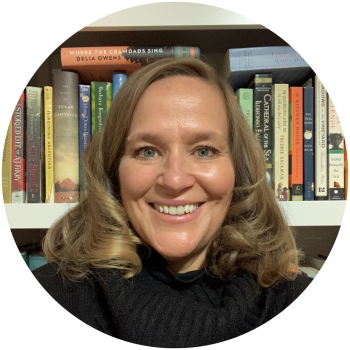 For our Summer Info Sessions, we invited Janelle Joers to talk about her experience with teaching philanthropy through Project Heart. 

Janelle Joers, Middle School English Language Arts Teacher at High Plains School in Loveland, CO, had a big idea to get her kids actually doing philanthropy instead of just simply learning about it. It started with a spark of an idea from her use of Project Heart and, after a few years, it became a school wide day of service.

When Janelle invited local business people into her class to teach a short Project Heart lesson, she knew there had to be a different way her students could experience philanthropy. Instead of her students just learning about philanthropy, what if they could make a difference in their community in a hands-on way? So the next year Janelle reached out to local nonprofits to plan service projects that her 6th grade students could participate in. To help manage students during the service projects, she recruited adults from local businesses to help chaperone. The first year of students engaging and volunteering in service projects was successful and the feedback from students, nonprofits and business partners was extremely positive! Having to take a break in 2021 due to the pandemic, Janelle was finally able to expand the project to the whole middle school in 2022.
As projects grow over time, so did Janelle's use of Project Heart. She started with the microlearnings, using them for discussion and writing prompts. She then started using the first few lessons, finding great value in students crafting their own mission statements connected to personal passions and their 3Ts. To continue iterating this project and growing the learning, Janelle would like to have her students apply for Illumination Fund grants to help fund some of the projects themselves!
You can learn more about Janelle's Day of Service about how it evolved to impact her students and the community more each year. She gives advice for avoiding pitfalls as well as how to effectively integrate Project Heart into existing curricular requirements.
Check out our latest Info Session with Janelle, and get inspired to help your students make a difference in your community.
See more of our conversation and access her full presentation within your member dashboard
Not yet a Project Heart member?