Summer Info Session with Jennifer McCoy
June 03, 2022
It only takes a minute to see how Project Heart integrates perfectly with IB Exhibition!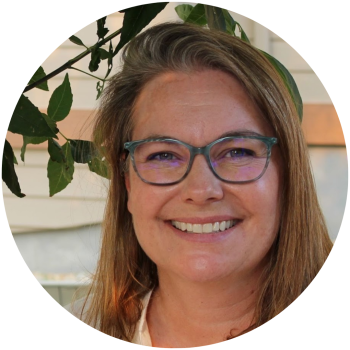 For our Summer Info Sessions, we invited Jennifer McCoy to talk about her experience with teaching philanthropy through Project Heart. 


Jennifer McCoy, IB Coordinator at Riffenburgh Elementary in Fort Collins, CO, set out to make her school's Exhibition more authentic and inclusive of community. Little did she know that would mean creating a year-long endeavor with collaboration across grade levels. In her third year of this model, she leveled up by including Project Heart content.
It was a natural fit for Jennifer to use Project Heart once she discovered it. Her students were already directing their passions around a United Nations Sustainable Development Goals (UN SDG) of choice, and Project Heart helped give her the framework she needed to bring in guest speakers, deepen student empathy and make a greater impact locally.
Jennifer will tell you she doesn't use any curriculum exactly the ways it's written, and Project Heart was no different. She expertly plucked lessons and resources that filled gaps for the outcomes she set for students. Supplementing her instruction with some of the tried and true elementary lessons as well as our literacy suggestions and the new Project Heart Beats were a winning combination.
You can learn more about Jennifer's process and rationale behind choosing Project Heart. Then stay for the feel-good stories of several student projects that left an indelible mark on the students and the organizations they impacted.
Check out our latest Info Session with Jennifer to learn how she helped her students leave a legacy before leaving for middle school, all while inspiring and involving the younger grades.
See more of our conversation and access her full presentation within your member dashboard
Not yet a Project Heart member?