Summer Info Session with Chuck Luce
June 02, 2022
See how Charles Luce is meeting standards, building civic engagement and teaching life-long philanthropic mindsets!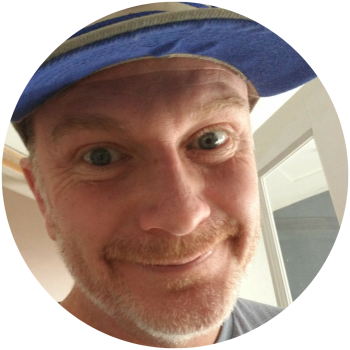 For our Summer Info Sessions, we invited Charles Luce to talk about his experience with teaching philanthropy through Project Heart. 


When Charles Luce's students came back to in-person learning in their new school, they wanted to do something to make their school more inviting for all students, staff and the community. He knew he had an opportunity to connect them to what it means to make a difference.

Charles, an 8th Grade Social Studies Teacher at Severance Middle School in Severance, CO, had participated in a Project Heart info session where he was introduced to Christian Ludwig, from the Vista Innovation Design Academy (VIDA) and how Christian used Project Heart with his middle school entrepreneurship classes. Charles was inspired to know he could not only justify using Project Heart to meet standards, but gained the confidence to adapt the materials for his class's objectives and goals so he could fill gaps in his existing curriculum.
Charles adopted Project Heart in his own classroom, modifying the materials to meet standards and objectives for his school and tapping into the unique passions and talents of his students. Guiding students through the Design Thinking Process, research and community connections outlined in Project Heart, Charles' students created their own Impact Projects focused on improving the culture of their school. With the help of our Illumination Fund grant, student-led Impact Projects such as cleaning up an outdoor area and building benches for a cozy conversation area, as well as constructing a gaga ball pit for cross-clique physical activity, came to life.
Charles shares about two student groups, and we appreciate the common theme of building community. Whether it was involving the principal and custodians or using business and community members to work alongside the kids, the lesson of knowing we can accomplish hard things when we work together will always stick with his students.
Check out our latest Info Session with Chuck to learn how he helped his students learn the skills needed to build community and leave a legacy at their school, all while instilling life-long civic engagement.
See more of our conversation and access his full presentation within your member dashboard
Not yet a Project Heart member?