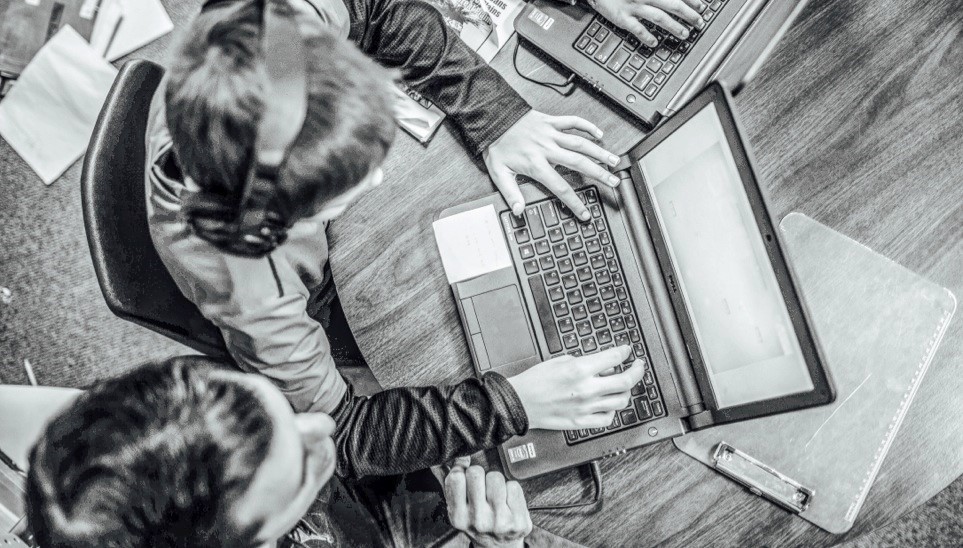 The Illumination Fund offers grants to support student-led projects that arise from the implementation of Project Heart.
We believe that our Project Heart philanthropy program has the power to unleash the maker, doer and giver inside of every student and we want to invest in their ideas that have the power to transform their communities. That's why the Illumination Fund was designed specifically to support student-led projects that come from their Project Heart experience. Find a help guide and application when you're logged in as a Project Heart Member.
Requirements for the Illumination Fund
In order to be considered for a grant through the Illumination Fund, projects must be student-led and arise from the implementation of Project Heart learning.

There are two types of Illumination Funds that can be granted:
Materials grant: a grant up to $500 to purchase supplies for a service project. (Ex: cleanup day, luncheon fundraiser, lemonade stand, etc.)
Matching grant: The OtterCares Foundation will match up to $500 raised by a student-led fundraiser to benefit a 501c3 nonprofit organization.
Grant Cycle and Details

Applications are reviewed monthly. Award notifications will be sent no later than 45 days after the completed student application is submitted.
If funded, the grant must be paid to the school or to a 501c3 nonprofit organization.
Due to the high volume of requests for the Illumination Fund, OtterCares has set a limit of two applications per class per school year. For nonprofit organizations, two applications per program per calendar year will be considered. If your class or nonprofit has more than two student projects, please use an internal vetting process to select the best projects for submission to OtterCares.
Educator will:
1. Integrate Project Heart lessons
Teacher or program facilitator integrates Project Heart lessons into instruction with K-12 students.
2. Share the "Student Application" template with your students ahead of time, make a copy HERE.
3. Submit a Teacher Application
 Teacher or program facilitator submits a Teacher Application as found on our member page.

 Note: The Teacher Application will include the name and email address of the student project leader as well as the project title and summary, which you can copy from student pre-work.
4. Support students with Student Application
Within ten (10) business days, OtterCares will review the Teacher Application. If the project idea meets Illumination Fund criteria, a link for the Student Application will be emailed to you and the student project leader.
Once the application is submitted, no changes can be made. Students are encouraged to proofread their content prior to submission to ensure all answers are complete and error-free.

Lucy Nuremberg, Program and Grants Administrator, offers a basic writing workshop for students. You can contact her at lucy.nuremberg@ottercares.org.
Please note that in addition to the student contact information, the following will be required in the Teacher Application:
What is the name of the school or organization that the Impact Project will benefit?

Either your school or a 501c3 nonprofit (will need to include Tax ID).

Impact Project Name (from student pre-work).
1-2 sentence summary of the Impact Project (from student pre-work).
Please share a brief narrative about how you are using Project Heart in your classroom or program.

This can include which lessons you have used so far, how you creatively integrated Project Heart into your existing curriculum, why you started using Project Heart or anything to help us understand your experience with Project Heart.

What are your intended student learning outcomes?
Do you have any other funding plans or partnerships to support the student project(s)?


Funding Requirements & Limitations
Students may request a grant of up to $500 to provide either materials for their project OR a matching donation to a nonprofit.
If awarded, grants will be issued to either the student's school or to the 501c3 nonprofit of the student's choice.
All grant recognition should be attributed to the OtterCares Foundation. Approved logos and brand guidelines will be provided via email, upon request.


Please be advised that OtterCares does not currently fund for the following:
Political campaigns and/or legislative lobbying efforts
Reproductive choice advocacy groups
Direct support for individuals
Building/construction projects
General operating support/unrestricted funds
Travel expenses