Illuminate Giving with Your Students!
October 17, 2023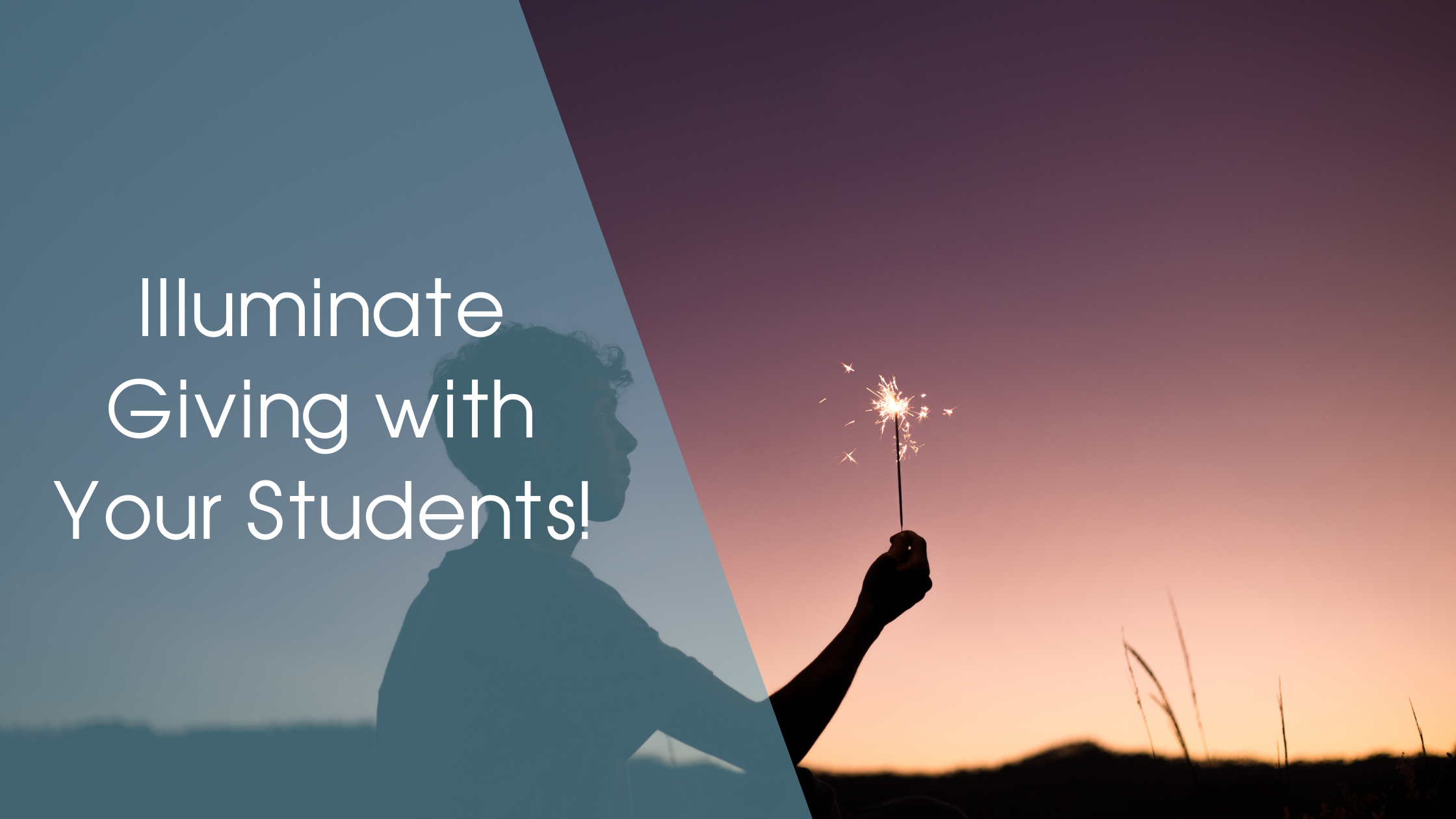 Education isn't just about textbooks and classrooms; it's about nurturing the potential within each student and empowering them to make a positive difference in their communities. The Illumination Fund, an integral part of the Project Heart philanthropy program, is a shining example of this philosophy. By offering grants to student-led initiatives emerging from Project Heart's implementation, the Illumination Fund not only provides financial support but also cultivates a culture of active citizenship and social responsibility.
Unleashing the Power of Project Heart
Project Heart's mission is to uncover the "maker, doer, and giver" within every student. It's a program designed to inspire young minds, encouraging them to think beyond the classroom and consider how they can contribute positively to their surroundings. The Illumination Fund takes this vision a step further, recognizing that students' ideas have the potential to be transformative.
Guidelines for Illumination Fund Grants
For students to be considered for an Illumination Fund grant, their projects must be both student-led and stem from the implementation of Project Heart's learning. There are two types of grants available:
Materials Grant: This grant, up to $500, is intended for purchasing supplies required for service projects. From organizing cleanup days to luncheon fundraisers, this type of grant supports initiatives that have a tangible impact on the community.
Matching Grant: The OtterCares Foundation offers a matching grant of up to $500 for funds raised by student-led fundraisers. This money benefits 501c3 nonprofit organizations, fostering collaboration and enabling students to contribute to causes they care about.
Shining Light on Change
The Illumination Fund is more than just a financial resource; it's a beacon of hope and empowerment for young change-makers. By nurturing their ideas and investing in their projects, it sends a clear message that young voices matter, and their efforts can drive meaningful change. Through this fund, Project Heart and the OtterCares Foundation illuminate the path for a future where students are not just learners, but active contributors to a better world.
Here are some awesome examples of Illumination Funds that have been granted:
PSD Options students received a matching grant of $444.50 after hosting a supply drive that collected diapers, wipes, school supplies, and hygiene items for Fosters and Adoptive Families of Larimer County.
Students at Truscott Elementary received a matching grant of $500 after creating a "makers market" where they sold student-made laser-engraved tumblers, keychains, and plaques to raise money for the Wild Animal Sanctuary.
Weld4 AlphaBEST students received a matching grant of $450 after fundraising at their family carnival for Crossroads Safehouse. They also collected 4 "truck-fulls" of clothes to donate!
Students at Pine Lane Elementary received a materials grant for $380 to fund supplies for a lemonade stand, to benefit the national organization, Alex's Lemonade Stand.
Questions about the Illumination Fund? Reach out to Programs and Grants Administrator Lucy Nuremberg at lucy.nuremberg@ottercares.org